Community Announcements and Upcoming Events
---
TAX ENFORCEMENT LIST TOWN OF RADISSON PROVINCE OF SASKATCHEWAN
Notice is hereby given under the Tax Enforcement Act that unless arrears and costs appearing opposite the LLD in the following list are fully paid before the June 15, 2019, an interest based on a tax lien will be registered against the land.
Note: A sum for costs in an amount required by subsection 4(3) of the Tax Enforcement Act is included in the amount shown against each parcel.  Date April 15 , 2019  See Full PDF
---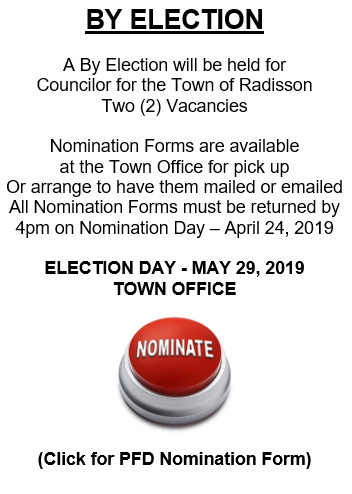 Community Events
Be sure to submit your community events for posting here.
Our website is currently under construction so all content has not yet been added.
If you are part of a group or organization, please submit the information we need for the Organizations and Events page including contact information, meeting dates, special event dates, and any other info you wish the public to be aware of.