We are now able to offer direct debit options for payments of your water and taxes on a monthly basis.
How it works:
provide your banking information by "void" cheque or banking form available from your bank.
Pick the date your account will be debited on the 15th or 30th of the month
Pay your taxes monthly and take advantage of the biggest discounts
Pay your water bill monthly – $80.60 ($241.80/3 months).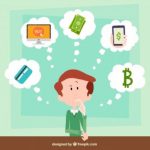 ** SIGN UP TO PAY YOUR WATER BILL BY DIRECT DEBIT BEFORE JULY 26TH AND GET $50.00 OFF YOUR AUGUST WATER BILL (Must remain on direct debit for one year)***
Many ways to pay – Direct Debit, cheques, cash, debit, E-transfer (keep it simple – answer to security question is "Radisson"), and credit card (2.75% cost recovery fee applies)