The town of Radisson is named for the great explorer Pierre Radisson who was instrumental in the development of The Hudson's Bay Company in western Canada then known as Rupert's Land. Rupert's Land was a huge land mass west of Hudson's Bay. Pioneers were moving west hoping to find a place to settle and raise a family. One such pioneer was named Jarvis Goodrich. He followed deeply rutted wagon trails and came upon twin lakes. This is where he staked his claim. As other settlers arrived, he sold small parcels of land. This rapidly grew into a settlement and was named Goodrich after its founder.
In 1905, the Canadian Northern Railway was granted title to the land along the tracks. When it came to Goodrich settlement, the railway decided to rename the community Radisson. The name honours a famous French-Canadian explorer, who was responsible for building forts and establishing trading posts for what is now Hudson's Bay Company.
The first store and Post office were established in 1903, two miles north of the present town site. A second store was established nearby in 1904.
The present town site was surveyed in the spring of 1905 and was given the name of Radisson when the railroad arrived that year. This was a boom year for the town as it grew quickly to serve the needs of homesteaders who were taking up land in the area. At least sixty-five buildings were erected in 1905 including the railway station and the hotel and the town's first grain elevator.
Radisson was incorporated as a town on July 1, 1913.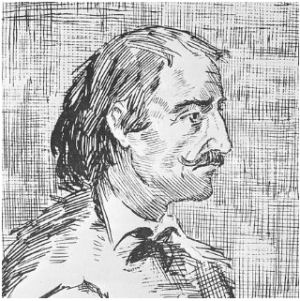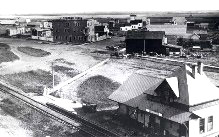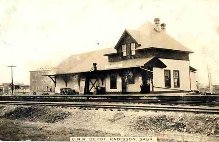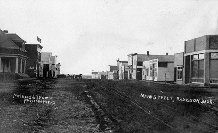 Community members are invited to submit additional historical images and articles.