RATES
Waste
Residential Carts: $20.00/mo.
Commercial: 4yd Dumpster – $239.00/mo.
6yd Dumpster – $280.00/mo.
Infrastructure
Infrastructure fee $10/month.
The infrastructure fees collected will be held in a reserve fund and will be used for Water Plant and sewer upgrades and repairs.
Recycling
Residential Carts:  $10.00/mo.
Rate change effective April 11, 2019
(See Bylaw 02-2019 and 03-2019)
Water
Water and sewer hookup fee are $50 and the meter deposit is $100 payable "up front"
(The meter deposit is refundable when you move out and on the condition there is nothing owing on your utility bill)
Water Rates: $90.60 per month minimum or $271.80 every 3 months, for 9,000 gallons
Compliance Documents:
WATER BILLING: Please Note the Following Changes to Water Billing now in Effect.

Water bills are due in the month they are billed – Ex: Oct-Dec Bill – Sent January 9, 2020 is due by January 31, 2020
Interest Penalty is now applied – unpaid account balances will be subject to 5% penalty at the end of each month until paid.
Accounts in arrears after sixty-one (61) days of the billing date will have services discontinued. Re-connection will be done once the account is cleared and a $50.00 re-connection fee is paid
Meters will be read twice a year – March and September.
Sewage
Sewer rates monthly are $24.15 or $72.45 every 3 months
---

1 306-246-0678
4 miles west of Hafford along Highway 40.
Look for Landfill Signs
Hours of Operation Are:
10:00 a.m. to 4:00 p.m. daily except
Saturday, Sunday and Stat Holidays
Summer Hours April 1st – Sept 30th:
Wednesday 4 pm – 8 pm; Saturday 11-4 pm
Winter Hours Oct. 1st – Mar. 31st: 
Tues & Thurs 2-5 pm, Sat 11 am – 4 pm
Waste and Recycling Collection Schedule 2021
Payment Methods for Utility or Tax Bills
You can pay by cheque or money order.
You can currently pay online through a CIBC* or Affinity Credit Union Account.  *CIBC only available until Sept. 30, 2020*
Payment can be made by credit card over the phone (A 2.75% cost Recovery Fee applies).
You can send an e-transfer to tradisson@sasktel.net.
You can sign up for monthly withdrawals as well.

Simply contact us by email at tradisson@sasktel.net and include a copy of your banking information, either a print out from your bank or a void cheque.  You can also call us at the office 306-827-2218 for more information on how it works.

You can make payments on your utility or tax bill at any time.
RECYCLING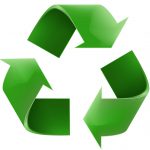 Recycling
List of allowable items:
Pop Bottles and Pop/Beer Cans
All lids should be removed from bottles
All cans and bottles must be rinsed (no exceptions)
Regular Food Cans
Remove all labels
The cans must be rinsed out.
Milk Jugs and Cartons
All caps must be removed
All jugs and cartons must be rinsed out
Cardboard
Please remove all Styrofoam and put in your garbage (This is not recyclable)
All cardboard must be flattened and put in the bins
Plastic Containers
All containers must be cleaned before recycling
All containers must be numbered 1 to 7 (If not numbered then it is garbage)
No plastic bags or glass of any kind are to be put in the recycling at this time