RATES
(Under construction)
Water
Best Water in Saskatchewan
Water and sewer hookup fee are $______ and the meter deposit is $_____ payable "up front"
(The meter deposit is refundable when you move out and on the condition there is nothing owing on your utility bill)
Water Rates: $_____ per month minimum (billed quarterly) for 9,000 gallons
Compliance Documents:
Sewage
$_____ per month (billed quarter)
Garbage
Rate is $_____ per month (billed quarterly on the utility bill)
Dump info: contact _____
Hours of Operation from October 1, 2014 through the winter:
Tuesday 3:00 PM to 6:00 PM
Thursday 3:00 PM to 6:00 PM
Saturday 10:00 AM to 4:00 PM
RECYCLING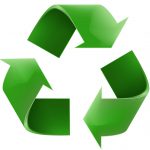 The Recycle Building has reopened. There have been numerous items dumped at the recycle building that should not go there. Please do not place bags of garbage, Styrofoam, or lumber at the recycle building as these are not recyclable items. These items should be taken to the landfill. Also, please separate your recyclables according to the article under Residential Services or the notices posted in the town office lobby & post office. Please flatten all cardboard. The Town of Radisson would like to thank you for your cooperation in this regard.
Recycling Collection Schedule 2019
Radisson has a recycling depot. We have recycle bins around town where your items can be placed or they can be taken to the recycle plant.
For more information, please call 306-827-2218
Recycling Plant
When taking items to the recycle building, do not just throw them into the building. There are marked places where items should be placed. Please remember, we do not want any garbage placed in the building.
List of allowable items:
Pop/Beer Bottles and Pop/Beer Cans
All lids should be removed from bottles
All cans and bottles must be rinsed (no exceptions)
Regular Food Cans
Remove all labels
The cans must be rinsed out.
Milk Jugs and Cartons
All caps must be removed
All jugs and cartons must be rinsed out
Cardboard
Please remove all Styrofoam and put in your garbage (This is not recyclable)
All cardboard must be flattened and put in the bins
Plastic Containers
All containers must be cleaned before recycling
All containers must be numbered 1 to 7 (If not numbered then it is garbage
No plastic bags of any kind are to be put in the recycling at this time